Artists
Moe "Big Daddy" Jordan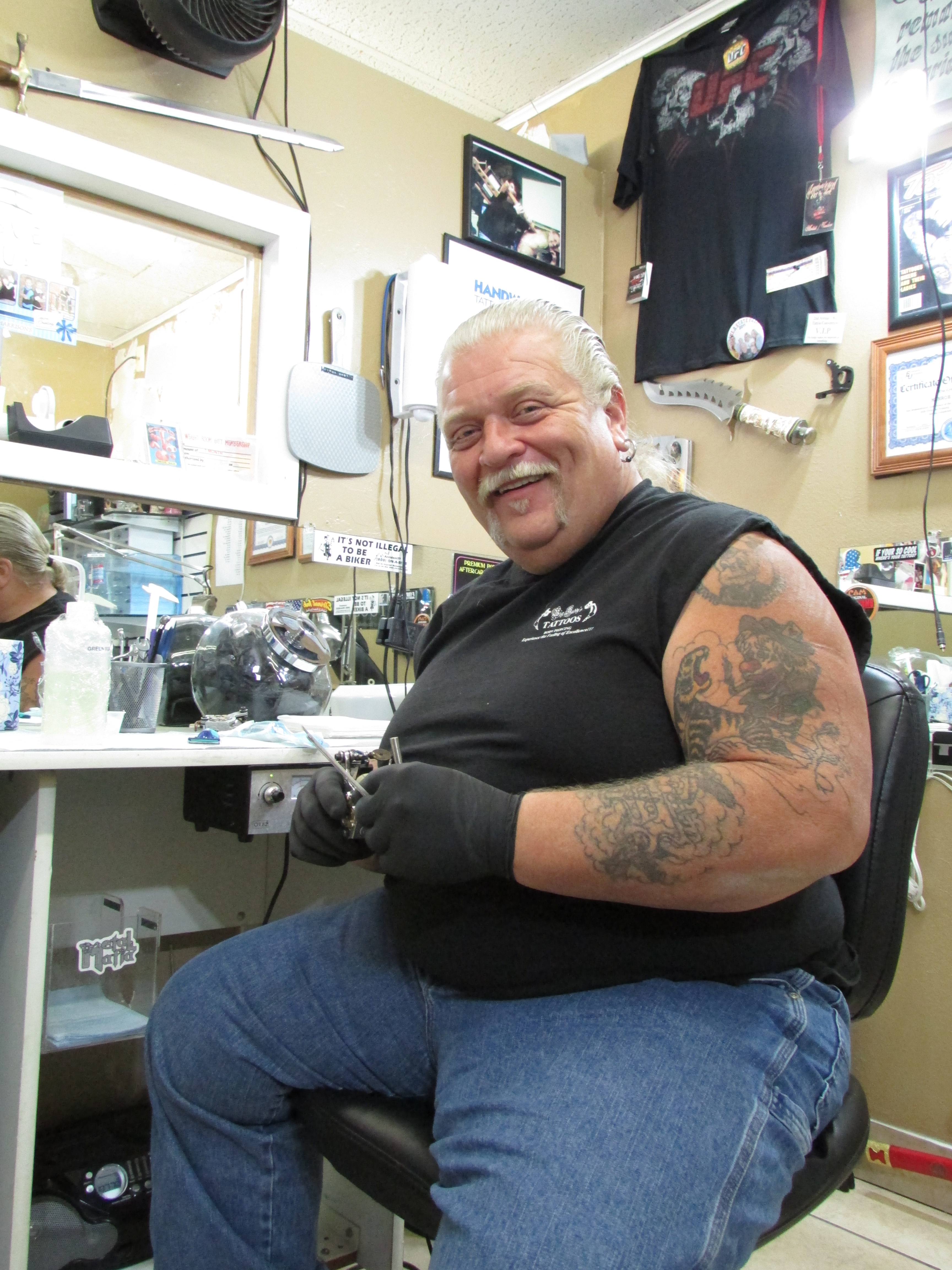 I'mMoe "Big Daddy" Jordan and I have been offering beautifully designedtattoos for over 20 years. Both my father and grandfather dabbled in the vocation and it was this, watching my family develop and hone their skills, which got me interested in perfecting my own techniques.Remembering back to my childhood, I used to watch my dad and granddadtattooing friends on the back porch. As kids, we weren't normallyallowed to watch; however, sometimes I would sneak a peek through thestorm door. I took a serious interest in tattooing after I received my own first tattoo and since then I have been hooked!
In the early days, I didn't really mind the types of tattoo I wascreating, however, now I'm a little pickier. Tattoos are with someonefor life and so I am unwilling to do gang symbols, hate-related artworkor racist tattoos. I enjoy creating just about any type of custom tattooand absolutely love the challenge of designing something unique thattruly represents who the client is.
Familyhas always been a big part of Big Daddy's Tattoos and it shows with the work we do and the atmosphere we've created. I have the loving support of my wife and seven children - 5 girls and 2 boys; they keep meinspired to do what I love. My youngest daughter Bobbie just completedher own apprenticeship for body piercing. We run our studio as a placewhere you can bring your children while you receive your tattoo or bodypiercing. We are all very close and consider ourselves one big, happyfamily.
Special Thanks to my oldest son and owner of Big Daddy's Tattos, Eric Holzbaugh.
To set an appointment, you can e-mail me at mojordanjr@yahoo.com or contact me at instagram/bigdaddystattoos or facebook.com/bigdaddystattosco.